Issue Description
Thank you for a small wonderful router with great docs. 👏🏼
I've been using tinro for a while, and the only friction I've noticed has been keeping it up to date. That's largely because changes are not noted down anywhere. Every time I've been updating tinro I had to scroll over the list of source changes to understand whether adaptions in my projects were required.
Compare this:
To: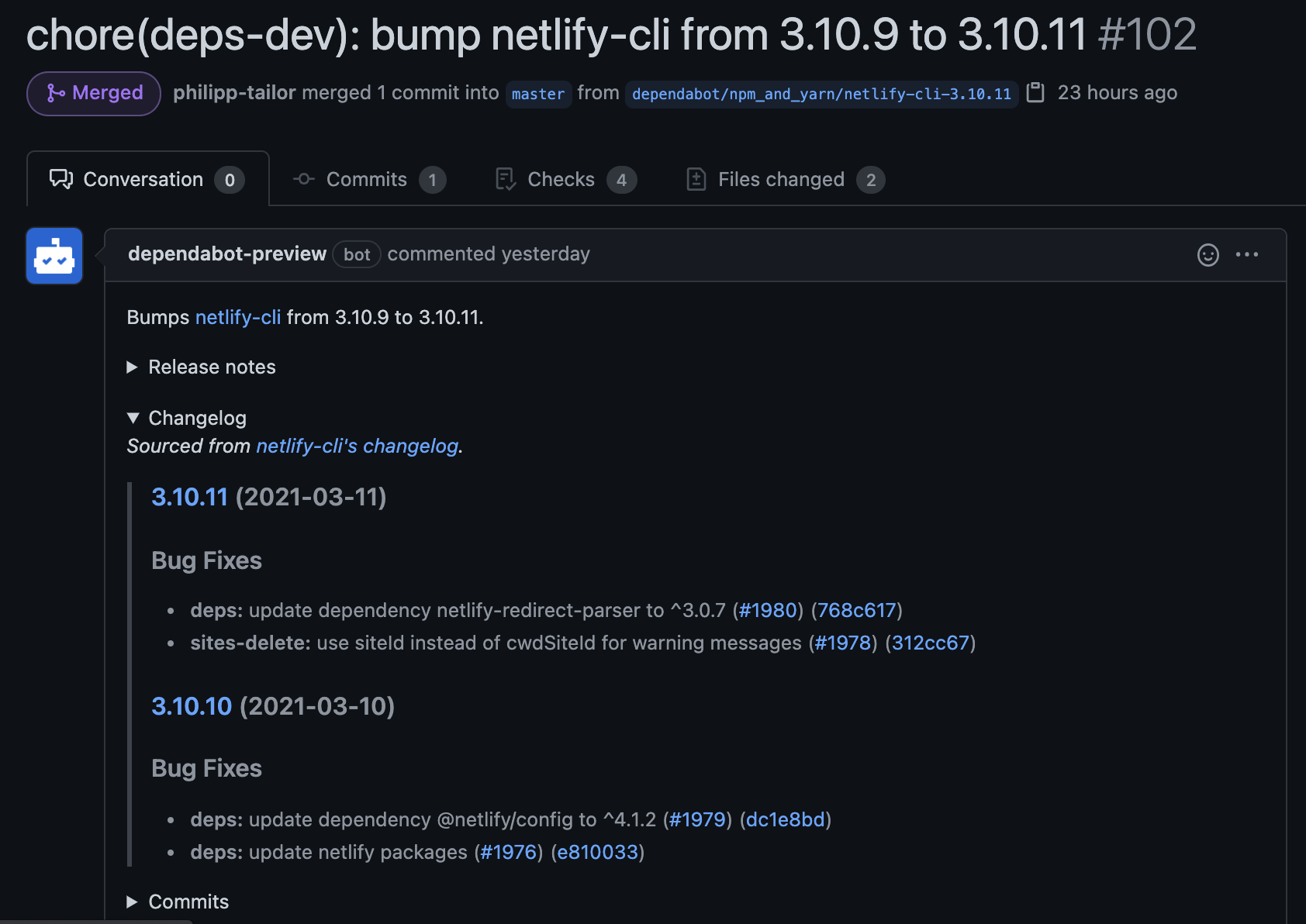 While this is no big deal, the absence of a changelog is the only place where the package is not best-in-class.
Possible solutions could be to add a CHANGELOG.md, or to use github releases. Either description could be generated manually or automatically - the latter being easier if a machine readable commit structure like conventional commits were being used.
I'd be happy to contribute to making it happen, if you deem this worth tackling.
Issue Analytics
State:

Created 2 years ago

Comments:

9 (6 by maintainers)
Top GitHub Comments
Top Results From Across the Web
Top Related Medium Post
Top Related StackOverflow Question
Troubleshoot Live Code
Lightrun enables developers to add logs, metrics and snapshots to live code - no restarts or redeploys required.
Start Free
Top Related Reddit Thread
Top Related Hackernoon Post
Top Related Tweet
Top Related Dev.to Post
Top Related Hashnode Post