TorchDrug implements MOSES dataset, but doesn't distinguish between train / test / testSF which MOSES has. To train GCPN on Moses, I think the correct order is to pretrain the model by train dataset at first, then train it on test / testSF dataset and finally generate the molecules. But how to do this in TorchDrug? There's only one dataset named MOSES.
I have this question because when I generate molecules by MOSES, the statistics doesn't look correct if compared to other models on MOSEC, especially the Scaf/Test property in the table, which tries to find out if there are same scaffolds in test dataset and generated molecules. It's 0 for GCPN model after training on TorchDrug, following the tutorial. I think the problem is that TorchDrug only uses the train dataset but not test dataset. How can I explicitly use it? Thanks in advance!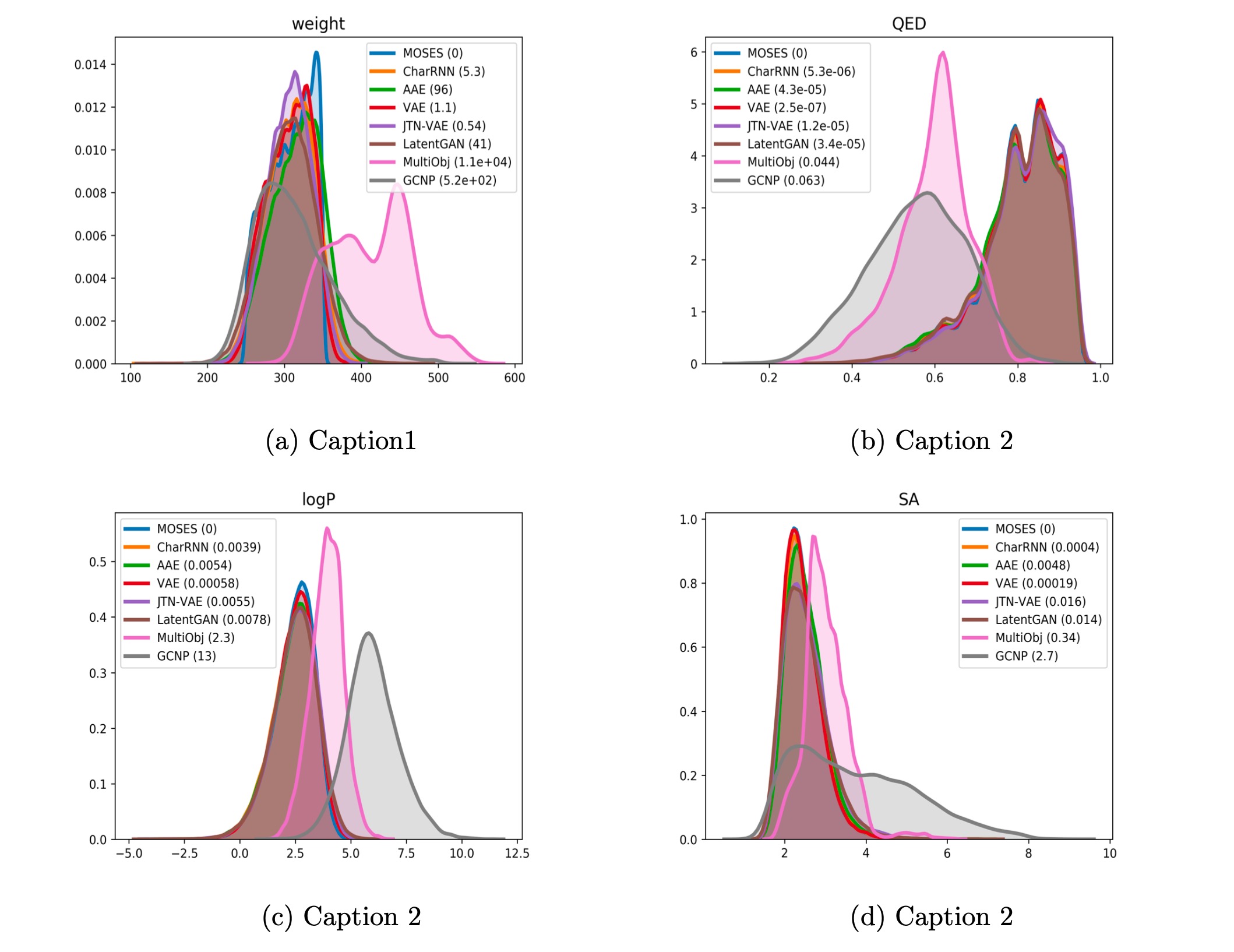 Issue Analytics
State:

Created 2 years ago

Comments:

5 (3 by maintainers)
Top GitHub Comments
Hi! There is a predefined split for MOSES implemented in TorchDrug. I am not sure if this is what you want. You can get it by
dataset = datasets.MOSES("/path/to/dataset")
train_set, valid_set, test_set = dataset.split()

Sorry I am not an expert in molecule generation. Maybe @shichence knows more about the dataset and evaluation setting on MOSES?
I think you can just create another solver wrapping the original model with test_set, load the checkpoint and finetune the model on test_set.
Pretrain:
solver = core.Engine(task, train_set, None, None, optimizer, ...)
solver.train(num_epoch=10)
solver.save("gcpn_10epoch.pkl")

Finetune:
solver = core.Engine(task, test_set, None, None, optimizer, ...)
solver.load("gcpn_10epoch.pkl")
solver.train(num_epoch=1)

The same procedure can be applied to resume training.
That's great! I will follow your code and check the dataset.
Read more comments on GitHub >
Top Results From Across the Web
Top Related Medium Post
Top Related StackOverflow Question
Troubleshoot Live Code
Lightrun enables developers to add logs, metrics and snapshots to live code - no restarts or redeploys required.
Start Free
Top Related Reddit Thread
Top Related Hackernoon Post
Top Related Tweet
Top Related Dev.to Post
Top Related Hashnode Post